Choosing a Private Rust Server Host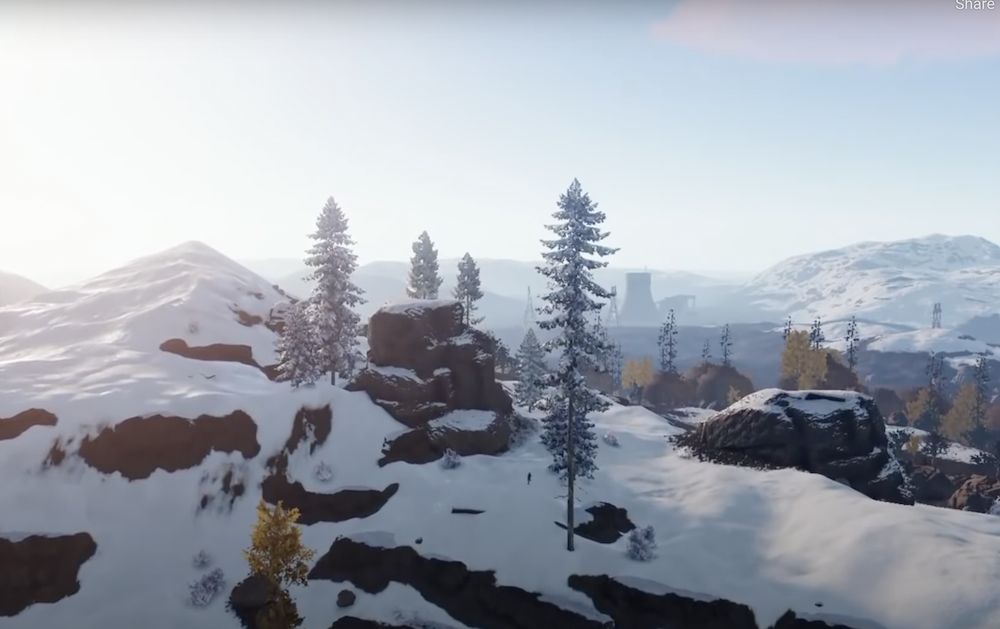 Running your own private rust server is a great way to control all aspects of the game and manage gamemode options, but you must consider how much your PC can handle. It's also important to consider the cost of hosting your server, as this is something that will require money. In this article, we'll discuss how to choose a server host that will suit your needs and future goals. Here are some tips to get you started:
Creating a private rust server allows you to control gamemode options
Creating a private Rust server can be done with the help of a command-line program called SteamCMD. Steam accounts must be configured to allow them to run dedicated Rust servers. Once you have this configured, you can create a new text document and edit it from the SteamCMD console. To begin, you will need to create a batch script file and set port forwarding to allow your server to be accessed on other computers.
There are various advantages to creating a private Rust server. First, creating a private server lets you customize the game mode and mods. You can add arena fighting, accelerated gather rate, no decay, custom map options, and more. You can also modify the loot tables and add custom events to your server. Finally, you can choose the size of your team and add custom settings for items.
Hosting a private Rust server can be a good way to practice your skills in the game. However, it can be time-consuming. You may want to start out small by hosting a private server with friends. This way, you can start gathering resources together and move up to PVP as you please. Furthermore, you can advertise your new server on forums like Reddit.
A private Rust server can be hosted on your own PC or rented. If you have good hardware and a fast Internet connection, you can host a private server on your home PC. However, you should make sure that you have enough hard disk space to host the server on a long-term basis. If you have more players than this, you should also have plenty of storage space on your hard drive. Using this method will ensure that your server stays online for longer than a few days.
Creating a private Rust server allows you to choose the gamemode options that you want. Softcore is popular with Rust players. It is a good introduction to the game and a break from marauding zergs. Then, you can switch to Hardcore when you feel like getting back into PvP. You can also choose to limit the team size to four to increase your chances of winning.
The main benefit of creating a private Rust server is that it is completely customisable. You can choose the number of players, gamemodes, and gamemode options that you want for your Rust server. There are several good mods for Rust that can enhance the gameplay experience and reduce the grind. If you want to play in a private Rust server, you should check out some of the best ones first.
Setting up a private Rust server lets you learn about the game better and play with friends. You can control gamemode settings and customize the look of your base based on your preferences. It also makes it easy to get started with new gamemodes and base designs without interacting with others. However, it is essential to make sure your computer is compatible with hosting and playing. You'll want to have a stable connection to avoid lag.
Hosting a rust server on a PC consumes resources
Hosting a private Rust server on a PC requires serious computing power. You'll need at least 2GB of RAM for a default map. Adding entities requires as much as 6-8GB of RAM. You should avoid a dedicated connection unless you are planning on hosting hundreds or thousands of players. The resources you need will depend on the size of the server and the number of players. A dedicated connection may be sufficient for a small-sized server but is insufficient for a large-scale one.
A private Rust game server can be located anywhere in the world, though for local lag-free gaming, it's important to find a server host in your region. Some hosting providers list server locations on their websites, while others only provide this information during the order process. The best Rust game hosting companies will also list server locations in the comparison table below. For those looking for a budget-friendly private Rust server, GTXGaming offers a two-day free trial. A private Rust game server from GTXGaming has impressive features and easy control panel.
A private Rust server on a PC requires a good amount of CPU and RAM performance. A CPU with a clock speed of 3.4GHz is sufficient for a small private server. For game worlds with 100+ players, a CPU of at least four GHz is recommended. If you plan on hosting a private Rust server for a long time, you will need a system with more memory than 32 GB. With today's hardware setups, this should be no problem at all.
Unlike many other PC games, Rust is a highly competitive multiplayer game. Many players engage in combat, and you may be the one who has to defend yourself from the enemy. However, if you plan to host your own Rust server, it will be easy to maintain on your own. You can also monitor other players. This way, you'll never lose a gamer.
To avoid the resources that come with hosting a private Rust server on a PC, make sure that you have a dedicated PC for the server. Rust servers often consume a lot of RAM. For a private server, you'll need to set aside an additional PC with a high-end graphics card. A dedicated server with a powerful GPU can handle thousands of players.
To run a private Rust server on a PC, you'll need a Steam account and a command prompt application called SteamCMD. After installing the SteamCMD application, you can configure the server from the command line. Make sure to have port forwarding enabled and run a batch script to set up the server. This should be the last step in setting up a private Rust server on a PC.
Choosing a server host to suit your future goals
If you are interested in creating a gaming server, you may want to choose a private Rust server host. A private server is dedicated to one player and does not share resources with others. This option provides great security, uptime, and convenience, but will require you to put more effort into managing it. However, private servers do have some advantages. Listed below are some of the benefits of private Rust server hosting.
You can set the number of slots you need for your game and budget. Some hosting providers offer monthly billing options, but others don't. Check the bottom line and choose a host that supports your budget. Additionally, look for a server that supports mods and is user-friendly. Lastly, test a new host out before deciding to stick with it. These are just a few tips to consider when choosing a private rust server host.